Past Events in the News…
Mount Joy Restaurant Holds Benefit for Red Cross Oklahoma Relief
The owner of Gus's Keystone Family Restaurant, Constantine "Gus" Kourgelis raised more than $5,000 for the American Red Cross Oklahoma tornado relief efforts … Read More…
Gus's Sponsors Breakfast Fundraiser for the Fire Fighters of Mount Joy – Saturday, March 25th, 2005
On Saturday, March 25, 2005, Gus's sponsored a six-hour benefit starting at 5 a.m. raising funds to thank the Mount Joy Fire Department for saving the restaurant from a devastating New Years Eve fire.
Gus's Sponsors Breakfast Fundraiser for the Pioneer Volunteer Fire Department of Ephrata – Saturday November 6 2021
On Saturday, November 6 2021, Gus's in Ephrata sponsored a benefit for the volunteer fire department of Ephrata Borough.  The fundraiser started at 5 a.m. and concluded at noon.  over $5000 was raised

Annual Events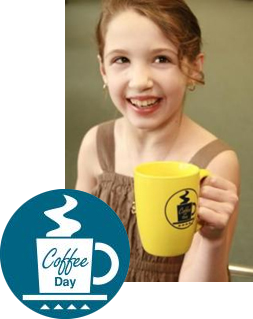 Annual COFFEE DAY Campaign
us's Keystone is a proud supporter of Schreiber Pediatric and the nearly 4,000 children it serves each year by purchasing a $1 COFFEE DAY™ Card during its annual two week campaign.
On COFFEE DAY™, these cards can be redeemed at any of the participating restaurants for a free cup of coffee, or equivalent beverage.
Gus' has been honored to participate in the annual program since 1981, raising over an estimated $60,000 dollars for the children at Schreiber Pediatric.
Check in with Gus's Keystone each spring to find out when the event will be sponsored and to help make a difference!