Past Events in the News…
In Mount Joy, fundraiser Saturday at Gus's restaurant to boost schoolhouse project
A project to restore a one-room schoolhouse in Mount Joy will get a boost this weekend. Gus's Keystone Family Restaurant, 1050 W. Main St., Mount Joy, will donate the proceeds from breakfast items served from 6 to 11 a.m. Saturday to the Mount Joy Area Historical Society, which is spearheading the schoolhouse project. Read More…
Mount Joy Restaurant Holds Benefit for Red Cross Oklahoma Relief
The owner of Gus's Keystone Family Restaurant, Constantine "Gus" Kourgelis raised more than $5,000 for the American Red Cross Oklahoma tornado relief efforts … Read More…
Gus's Sponsors Breakfast Fundraiser for the Fire Fighters of Mount Joy – Saturday, March 25th, 2005
On Saturday, March 25, 2005, Gus's sponsored a six-hour benefit starting at 5 a.m. raising funds to thank the Mount Joy Fire Department for saving the restaurant from a devastating New Years Eve fire.
Annual Events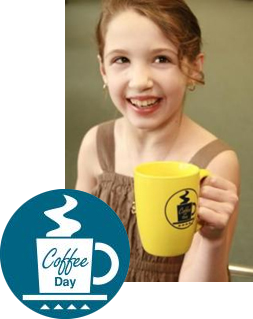 Annual COFFEE DAY Campaign
us's Keystone is a proud supporter of Schreiber Pediatric and the nearly 4,000 children it serves each year by purchasing a $1 COFFEE DAY™ Card during its annual two week campaign.
On COFFEE DAY™, these cards can be redeemed at any of the participating restaurants for a free cup of coffee, or equivalent beverage.
Gus' has been honored to participate in the annual program since 1981, raising over an estimated $60,000 dollars for the children at Schreiber Pediatric.
Check in with Gus's Keystone each spring to find out when the event will be sponsored and to help make a difference!